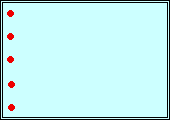 BASILDON: AN INTRODUCTION
Situated just 30 miles from London in the county of Essex, Basildon was created as one of eight 'New Towns' destined for South-East England. This was back in 1949 following the New Towns Act of 1946. These new towns came about mainly due to a need for new housing brought about by London's long waiting lists following the Second World War and the damage inflicted on inner London's suburban houses.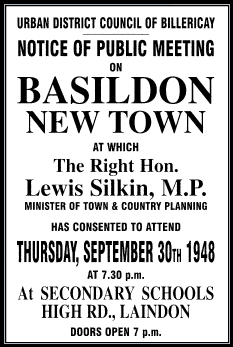 The area designated for this purpose comprised some 7,818 acres of land in a rectangular shape six miles long by three miles wide. Within this area the existing towns of Laindon and Pitsea, though 3½ miles apart, were linked through the creation of a new network of roads serving the many neighbourhood housing estates which were under development from as early as 1950. Another important aspect of the town was the positioning of the main town centre which was purposely planned to be geographically central within the designated area.

The two existing towns, Laindon and Pitsea, together with parts of Vange and Langdon Hills, were already well established by 1949 with shops, schools and other social amenities and, in the case of both Laindon and Pitsea, rail links to London had existed since the previous century. This is often overlooked or unknown by some who are of the misconception that Basildon was "nothing but fields" before the coming of the new town and its early pioneers in the 1950s.

In fact the name Basildon was not new at all, being of Saxon origin meaning 'Beorhtels Hill', but in the late 1940s was little more than a small scattered village close to the site of Holy Cross Church.

Census statistics for the Basildon district comprising Laindon, Pitsea, Vange, Lee Chapel, Dunton etc. stood at 4,449 by 1921 reaching 12,968 by 1931 and rising still further to 34,000 by 1951; the year Basildon welcomed its first 'new' residents. Today, in the new millennium, Basildon's population is well in excess of 120,000.

As development of the new town began to take shape it brought great change to the landscape with some areas undergoing total transformation, leaving little of the past remaining. Hundreds of road names disappeared along with the demolition of thousands of properties, many of which were substantially built and in some cases obtained through compulsory purchase orders - as the Government appointed Basildon Development Corporation strove to transform the area into a modern town.

The story of those day's before the new town, its development, and continuing story, is brought to you here through a blend of information, past and present photographs and personal memories - that will also be of interest to former residents wishing to keep up-to-date with Basildon's progression.

Hoping you can find something of interest here. Please visit again and check for new updates.

Text written 2001 with revision 2005.
Copyright © 2001, 2005, B. Cox - Basildon History Online. All rights reserved.
---
---
Information and Dates
All information seen on this website is subject to the terms and conditions found in the disclaimer. Accurate information is used whenever possible but where no authentication exists, some information and dates are given as approximate. Any help in respect of verification of dates/factual information etc. is always gratefully appreciated.
Photographs
If you have any photographs that you would like to see displayed, or information regarding the sale of old photographs/postcards or other ephemera of Basildon and the surrounding area - Dunton, Laindon, Langdon Hills, Nevendon, Pitsea or Vange - please E-mail this website with details.