Essex History Books

Essex History Books
---
The following is a list of other books and publications that might be of interest to those seeking information on the county of Essex. Please note, the list is far from comprehensive and even some of these titles are becoming scarce but can serve as a guide to what is available.
---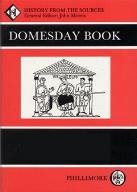 Title:
Domesday Book - Essex Edition
Author:
None. General Editor: John Morris
Copyright:
© November 1983
ISBN:
0-85033-483-7
Publisher:
Phillimore CO. Ltd
Description:
Essex edition of the 1086 Domesday land survey commissioned by William the Conqueror.
---
Title:
The Place-Names of Essex
Author:
P.H. Reaney
Copyright:
© 1935 (Reissued 1969)
ISBN:
521-07505-X
Publisher:
Cambridge University Press
Description:
English place-name society Volume XII. Hardback with dust jacket.
---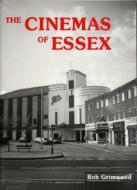 Title:
The Cinemas of Essex
Author:
Bob Grimwood
Copyright:
© 1995
ISBN:
0-946406-36-7
Publisher:
Mercia Cinema Society
Description:
208 page history of the picture houses of Essex. Included are cinemas active before the boundary changes of 1965 that saw Essex reduced in size. Fully illustrated with 265 black and white photographs and comprehensive reproduction cinema programmes.
---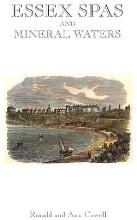 Title:
Essex Spas and Mineral Waters
Author:
Ronald & Ann Cowell
Copyright:
© 2001
ISBN:
0-86025-519-0
Publisher:
Ian Henry Publications Ltd
Description:
The story of the Essex springs and wells which were developed into spas or the sources of bottled mineral waters. Includes a feature on two Vange Wells that sold bottled water in the 1920s.
Related Website Link:
Essex Spas and Mineral Waters
[https://freespace.virgin.net/da.cowell1/spasindex.html]