My first encounter with Basildon was way back in 1955 when my Aunt Elsie travelled back and forth from Cranes Farm Road Industrial estate to Leyton, East London, for 6 weeks working as a machinist in order to qualify for a new house. I was just about to get married for the first time and we were lucky enough to get the flat that she left. We travelled often to Basildon via Romford on the 2A bus to visit my aunt and uncle in Pattiswick Square. There were only a couple of shops at Stacey's Corner, and all that existed of the Town Centre was big letters spelling out BASILDON TOWN CENTRE. Even Broadmayne didn't exist then, we used to go for walks where that would later be. Having lived my whole life in flats I really wanted to make the move to Basildon, and when Matthews Butchers who I worked for in Leyton proposed opening a shop there, I pestered them unrelentedly to be given the opportunity to go. It then took 12 weeks work to qualify for a house, so we moved in with my aunt and uncle while we waited. My husband got a job in Grays with Robbins Fruit and Vegetables.
Matthews Butchers
I came to Matthews Butchers in Market Square a week before it opened, together with the manager Ted Ellis to get ready for the grand opening. I think it was early June in 1959. We didn't even have the telephone connected and had to use Bartons or Forbouys phone, and they relayed messages to us. The shop was a huge success and we worked so hard there, having a queue all day Fridays and Saturdays. Whole lambs used to cost one shilling and sixpence, (seven and a half pence), the window would be filled with shoulders and legs of lamb, the dearest being the equivalent of 40p. We used to give away sausages and polonies with customers orders.
My house came through in September 1959, a 3 bedroomed terraced house in Great Gregorie. I was over the moon with it, for the first time in my life I had a garden. All the neighbours moved in around the same time and it became a really friendly community. I worked at Matthews until I was 6 months pregnant with my daughter Sharon who was born in March 1961, but still continued doing the bookwork until she was born. Matthews also had a butchery section in a store that is now Barclays Bank, and I did their books too. My Mum who also worked for Matthews in Leyton, took over my job in Basildon and so got her house in The Morrells. All our family were relocating to Basildon, my Aunt Kit taking a job at Seafarer fish and chip shop and getting a flat in Lee Walk. Later on her children moved to Whitmore Way, and Bull Road.
When I was 6 months pregnant with my second child, I discovered my husband was having an affair and so our marriage broke up. It was very difficult then being a single Mum, it was quite uncommon, but my family and neighbours were very supportive, and so John was born in September 1963, with my Mum taking care of me when I came out of Rochford Hospital. It was a lonely time for me even though my family were great, so when my uncle, who was nightwatchman at the Locarno Ballroom in Basildon town centre, asked if I would be interested in an evening job, I jumped at the chance.
Locarno Ballroom, Market Pavement
I started work in the box office at the Locarno in January 1964, the weekend that the Dave Clark 5 were leaving as the resident band. When I turned up for work and saw the queue, which stretched right round to the Seafarer, I nearly turned tail and went home. But the under manager Tony Dow, and the manager Roy Winkfield were very supportive and showed me the ropes, by 8.30pm it was doors closed, House Full.
I have so many happy memories of my time spent working there, from 1964 until 1970.
We had many famous groups of that time come to the Locarno, usually on a Friday night private function that Marconi's organised. Amongst the groups were The Searchers, The Kinks (who were No. 1 in the charts when they came), The Swinging Blue Jeans, Herman's Hermits, Freddy and the Dreamers, Manfred Mann and The Small Faces. Sometimes it was my night off when these groups came, but me and my friend used to work a couple of hours in the cloakroom so that we could then go and see them. I made lasting friendships amongst the staff that still exist today.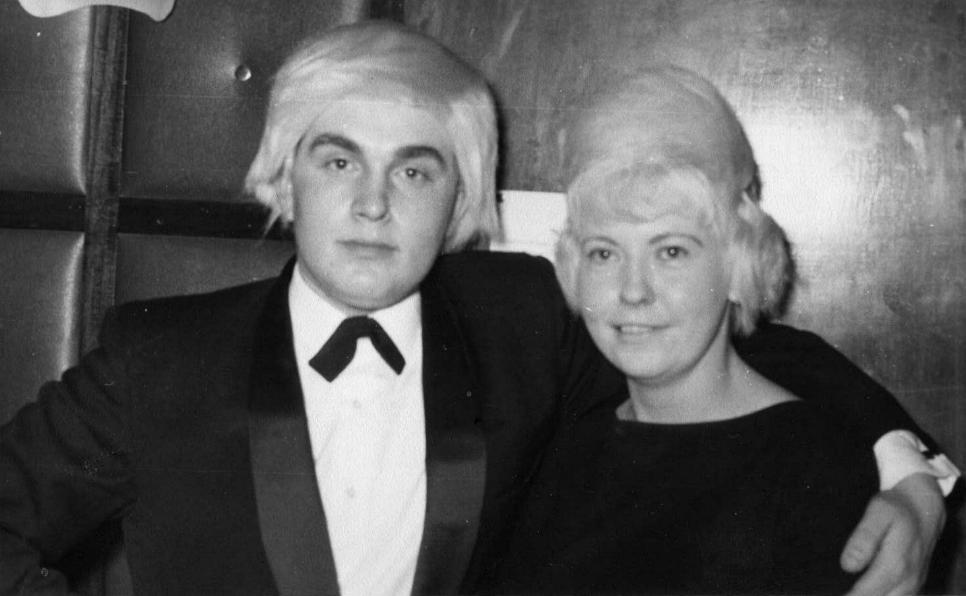 In November 1964 a new guy started as a bouncer and Tony Dow introduced us, that was to become my second husband Ray, who later started Ray's Mobile Butchers. Tony later left, and went on to run the Martins ice cream vans around the town, marrying one of the Locarno staff, Beryl. Our new under manager was Jimmy Vail, he was one of the nicest guys you could ever wish to meet, and later went on to become one of Mecca's top managers, at the Hammersmith Palais and the Empire Leicester Square in London's West End. He was followed by John Porter another one of the nice guys.
I had a button in the box office that I could press with my foot, that rang in the lights room on the dance floor. The lights man would then flicker the lights to alert the bouncers there was trouble on the door. It was never the mindless violence that you see every day now, but I called the police on several occasions.
I married Ray in August 1968 and we celebrate our 40th anniversary later this month. He adopted my children, and we all played our part in making Ray's Mobile Butchers a success. If only mobile phones had been around in those days! I used to have to drive round looking for Ray, to deliver messages from his customers. Our children attended Lee Chapel infants and primary schools, and later Woodlands Comprehensive. John followed in Ray's footsteps and became a butcher, working for Dewhurst in Market Square, and later on the QE2 as a butcher seeing a lot of the world. Sharon worked in insurance in London's Fenchurch Street.
Following my departure from the Locarno I went back to Matthews from 1970-1972 on a part-time basis. I then had a lay off from work following a hysterectomy. I joined Hepworths in East Walk in 1980 as a bookeeper/saleslady until Next took them over in 1985, when all the sales staff were considered too old for the Next image. So we all joined Allders Department Store in the Eastgate Shopping Mall. I went on to work in the Banking Hall there until we moved to Norfolk.
Norfolk
We moved up to Norfolk in 1989 and love village life beside the sea, Sharon had already moved up here before us when she got married. John followed in 1990 and worked for a time on the oil rigs, before becoming dependent on alcohol. Sadly we lost him in March this year due to liver failure. Sharon who has become a senior nurse at our local hospital, nursed him through his final days while we were at the hospital 24/7. It was a great comfort to us that she was able to do that. It was so good to see his old school friends at his funeral, and all our friends who came up here from Basildon to give him a good send off. I don't think he realised how many people cared so much for him.
Norfolk is our home now, but for me the 30 years I lived in Basildon will always remain in my heart and it was good to see the Town develop so much in the years since I first visited in 1955.
Title: Memories of Matthews Butchers and the Locarno Ballroom by Shirley Crosbie.
Copyright: © Shirley Crosbie, August 2008.
Comments: This account was supplied by Shirley Crosbie for use on the Basildon History website.